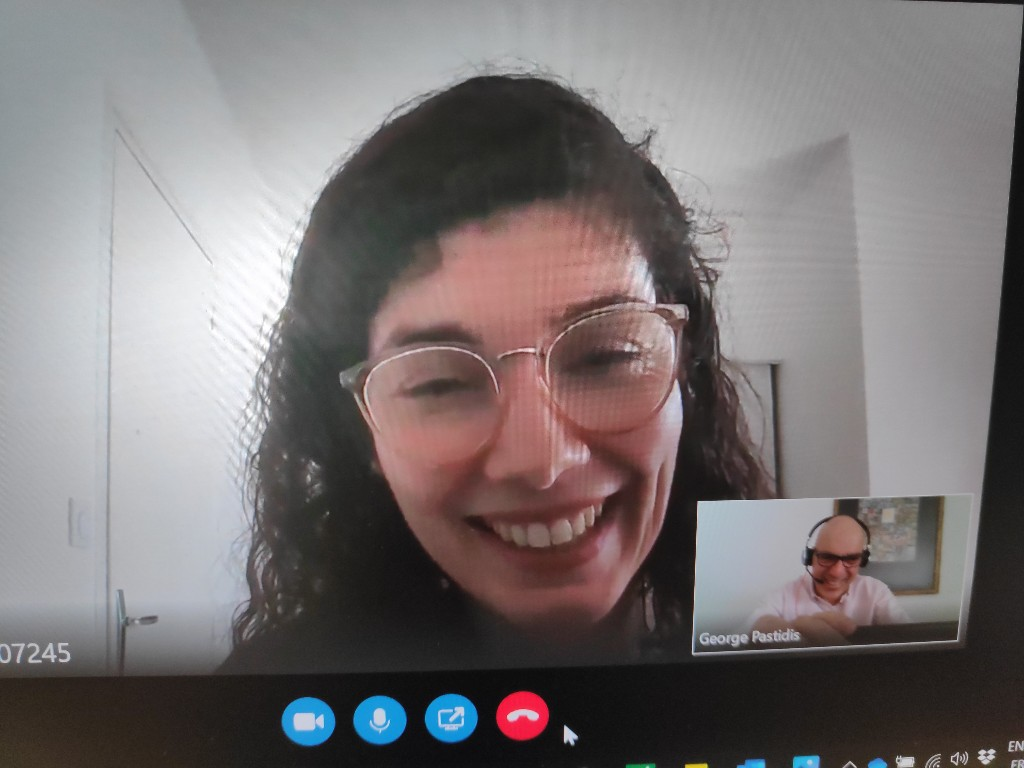 George Pastidis is a Head of Sales Enablement Programs at Ericsson where he leads the SET2WIN sales proficiency program. He has 30 years of experience in sales, sales training and sales enablement. George writes on his blog www.georgetalksales.com. Enjoy the interview and learn from George!
Some of the highlights are:
How Georges split his career into 3 parts:
He has spent the first part of his career in sales within some of the major telecom companies like Alcatel, Vodafone, and Motorola.
The second part of his career he dedicated to sales training and business development within Huthwaite International and ICAP group.
The third part he's dedicating to Ericsson while working in sales enablement, training and development.
The most important mission of the global L&D role in sales is …
having an impact on business and sales by:
understanding the customer market
being in contact with your counterparts (peers for other similar companies) to understand global learning trends
being in close contact with sales community, sales leaders to understand their needs and wants
How we can measure the impacts of L&D on business and sales:
Check the Kirkpatrick model if you're not familiar with it.
Look for the change in behaviors.
Ideally we should see the impact of training and learning on sales numbers, even if it's not easy to separate the impact of learning and training from other factors (sales is a complex activity).
Alternative: Having solid testimonials from the sales community showing that sales learning programs helped or contributed to winning deals.
Why is it important to exchange with peers and how can we develop those meaningful relationships?
George has his definition of a "natural networker": Liking, nurturing and developing the professional relationships. Valuing the network and working hard to maintain the network and peers relationships. Leverage on this.
Take part in professional associations where you can meet knowledgeable people and look for the answers in this community; or learn from the contacts you can get there.
You need to develop first your relationships with internal contacts in your company to be efficient as L&D.
Learn about sales by reading, meeting with sales people to develop the sales vocabulary and understanding.
Take small risks (safe to fail experiments) by exchanging first with junior sales before meeting senior or executive sales leaders.
Keys for successful sales learning and training programs are:
Having business impact again ☺
Engaging people, follow up on learners after training (repetitive, spaced learning with coaching or other post training activities)
The most important skills that L&D has to have today are:
A growth mindset and desire to learn: develop yourself and walk your talk 😉
Demonstrated cross leadership and partnership in the organization.
Why writing a blog?
Expressing yourself helps you think and generate the ideas for more meaningful and creative work and life.
Building your personal brand and helping people understand who you are and what are your ideas.
Maintaining and expanding your network by keeping in touch with people, exchanging with them on a higher and deeper level.
It's a tool for learning and improving yourself.
Who does George follow on Twitter and LinkedIn?
Jack Welch, was an American business executive, chairman and CEO of General Electric
Josh Bersin, HR analyst and influencer
Kelly Palmer, Chief Learning Officer at Degreed
Susan Fowler, Thought Leader & Expert on the Science of Motivation
Novak Djokovic, the best tennis player in the world 🙂
Stefanos Tsitsipas, a Greek professional tennis player
What is George reading right now?
Barcelona Way by Damian Hughes on key ingredients of building winning teams
Historical and Crime Novels: Scandinavian writers, George Pelekanos,…
The most impactful book in George's life: Spin Selling from Neil Rackham on sales methodology which has been present in the last 30 years.